The Madeira Canyon Challenge: March 2nd-8th.
Are you ready to challenge yourself and do hard things?
Wild Sky Adventure Guides is thrilled to announce the 2024 Madeira Canyon Challenge: March 2nd – 8th.
Get ready to embark on a journey that will push your limits, and leave you with memories to last a lifetime.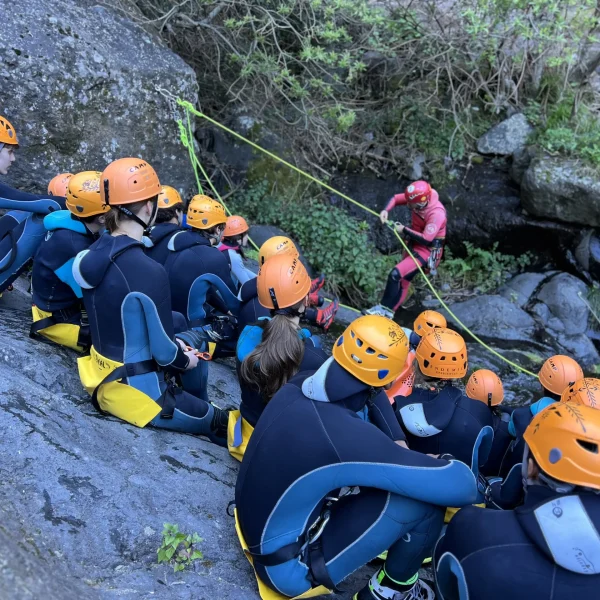 March 2nd: Airport Pickup – Relax in Seixal/Porto Moniz
March 3rd: Dry Day – Practice Fundamental Skills Necessary To Complete The Challenge.
March 4th: Canyon Day: Overcoming Difficulties
March 5th: Canyon Day: Teamwork And In Canyon Movement
March 6th: Canyon Day: Overcoming Fear
March 7th: Madeira Canyon Challenge: Doing Hard Things
March 8th: Airport Drop Off. Safe Travels
Wild Sky organizes everything for you. From help purchasing plane tickets, to packing lists and logistical support to food, transport, lodging, and certified guides to lead every day of your trip. This way you  can focus on your  adventure.
INTERNATIONAL CANYONING ACADEMY (ICA):
The Madeira Canyon Challenge is guided by ICA, the International Canyoning Academy, certified instructors. All participants will receive an official Certificate of Completion from ICA and a one year membership in the school.
*The first two participants to sign up for each trip receive a 10% discount.
*Active Duty Service Members receive an automatic 10% discount.

*Groups of 5 or more who book together get a 15% discount.
CHECK US OUT!
We invite you to check us out at www.wildskyguides.com or on Instagram @wild_sky_guides.
Don't hesitate to contact us at info@wildskyguides.com or by phone at (206)905-9385 if you have any questions or want to book your spot.