ANNOUNCING THE MADEIRA CANYON CHALLENGE: MARCH 9th-15TH 2024
Are you ready to challenge yourself and do hard things?
Wild Sky Adventure Guides is thrilled to announce the 2024 Madeira Canyon Challenge: March 9th to 15th.
Get ready to embark on a journey that will push your limits, and leave you with memories to last a lifetime.
7 DAYS OF ADVENTURE!
Adventure fills the time that your MCC guide picks you up from the airport, to the moment they drop you off
March 9th: Airport Pickup – Relax in Seixal/Porto Moniz
March 10th: Dry Day – Practice Fundamental Skills Necessary To Complete The Challenge.
March 11th: Canyon Day: Overcoming Difficulties
March 12th: Canyon Day: Teamwork And In Canyon Movement
March 13th: Canyon Day: Overcoming Fear
March 14th: Madeira Canyon Challenge: Doing Hard Things
March 15th: Airport Drop Off. Safe Travels
ALL INCLUSIVE: COMFORTABLE ACCOMODATIONS:
Wild Sky organizes everything for you. From transport to lodging, we do it all. This way you can focus on the adventure.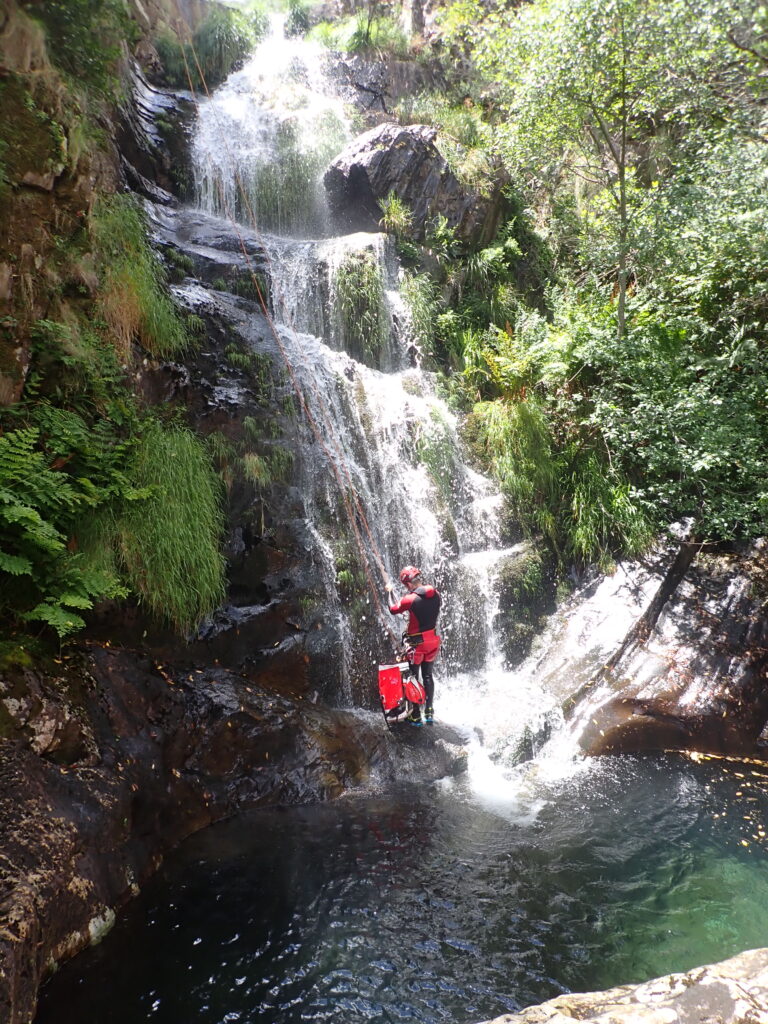 INTERNATIONAL CANYONING ACADEMY (ICA):
The Madeira Canyon Challenge is a canoning course run by ICA, The International Canyoning Academy. All participants will receive an official Certificate of Completion from ICA and a one year membership in the school.  
*The first group of 2 or more to book a spot on each trip of the Madeira Canyon Challenge gets a 10% Early Bird Discount. 
*Active Duty Service Members receive an automatic 10% discount.
*Groups of 5 or more who book together get a 15% discount.
We invite you to check us out at
 www.wildskyguides.com
 or on Instagram @wild_sky_guides.
Don't hesitate to contact us at info@wildskyguides.com or by phone at (206)905-9385 if you have any questions or want to book your spot.